Since 2015,
a bunch of former Luxembourg Ladies' Circle members and all-time friends have been gathering in the spirit of "friendship and service".
From the start it was important to us to include some of our friends who had always accompanied our LC activities while never being members because of the age limit of LC.
While at many of the above mentioned meetings we discussed becoming a true Club and joining either Tangent or Agora, things got more serious in October 2017 when we officially decided to create a real club, invite some more members and started thinking about an Agora club.
This intent then got serious and in 2018 we put up a board, wrote regular reports, registered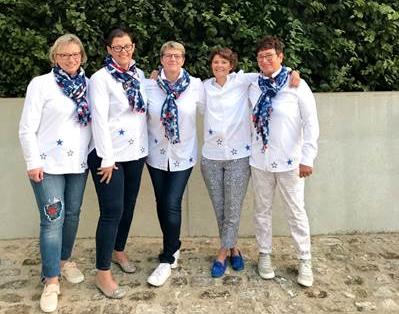 And here we are, determined to join forces, meet regularly, support LC and side by side activities and join Agora Club international. By the way : Our group was (and still is) also called
ViP
. But mind you : this name is not about boasting our importance. In fact this is the tongue-in-cheek name that we chose for ourselves and we, as well as our friends from LC Luxembourg, have come to like it. If you want to find out about the true meaning of this name, take a good look at our logo or wait to find out more in Gent ...
Looking forward to an inspiring conference and meeting new (an old) friends in the Agora Club family.
Yours in friendship
Christiane Schaul
President Agora Club Luxembourg i.f.


Agora ViP Club Luxembourg aims at :
Fostering common activities and exchanges of its members;
Keeping in touch with past circlers in Luxembourg and abroad;
Supporting projects of the existing Ladies Circles in Luxembourg;
Supporting side by side activities;
Promoting open minds and solidarity along the ACI motto
"donner et tolérer" – "service and tolerance";
Agora ViP Luxembourg is non-sectarian and non-political.